Dealership Valet Vehicle Pick-up and Delivery: Everything to Know

HopDrop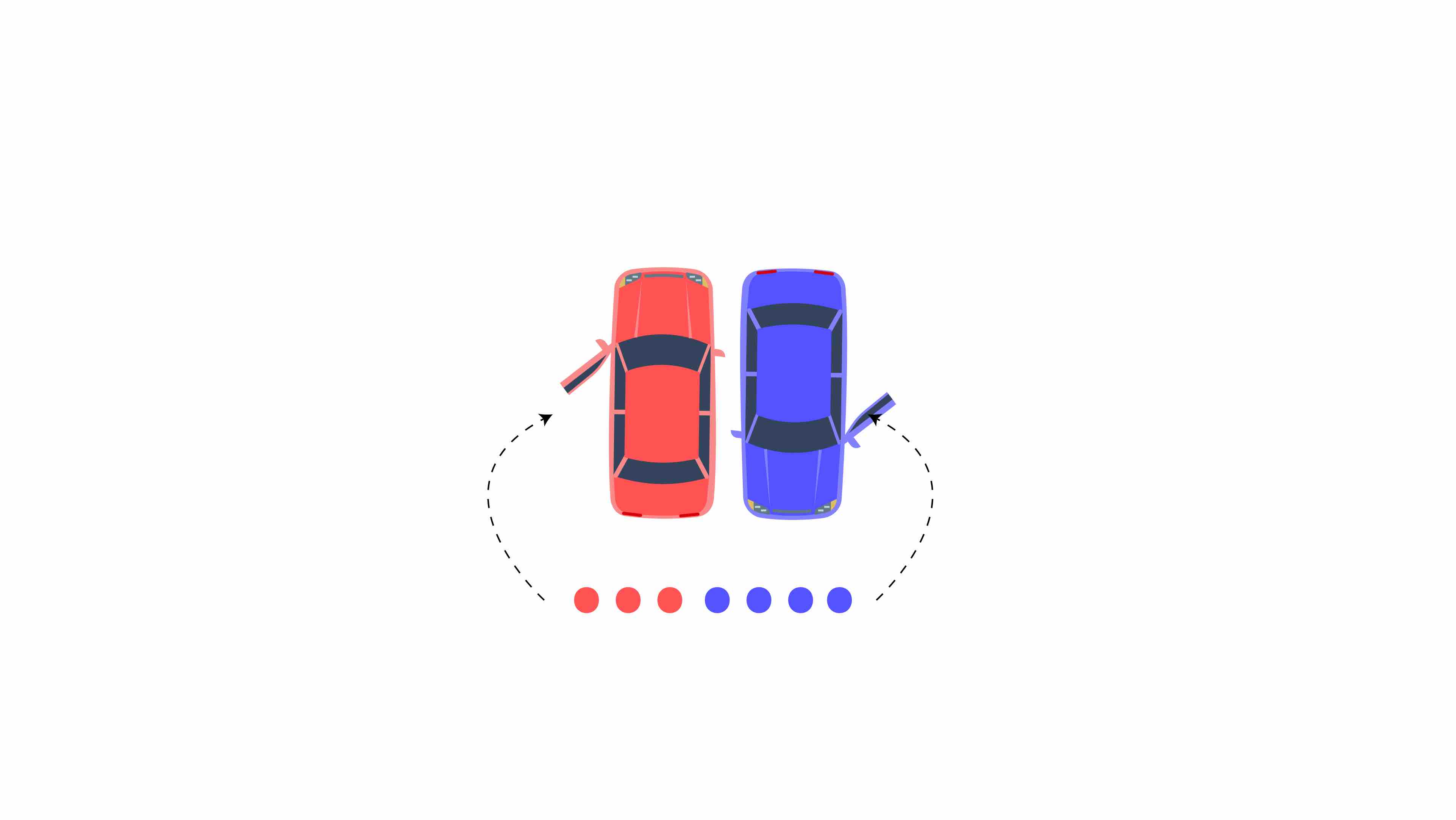 Customers are increasingly demanding a service experience from their dealership that mirrors the rest of their retail experiences - omnichannel, convenient, and with home delivery at the center. The primary goal of young professionals, busy parents, active retirees, and others is to spend as little time and energy as possible interacting with their dealership. To be successful in this emerging market, dealerships will need to fundamentally rethink their existing processes, workflows, technologies, and systems to meet customer expectations.
What is Valet Vehicle Pick-up and Delivery?
There is no value in customers physically visiting the dealership for vehicle service and maintenance. You don't need the customer at the dealership, you need the car. The most effective way a dealership can boost service customer experience and loyalty while improving service department's workflow is to pick up the vehicle from customer's homes or workplaces and return it to the customer once the repair is completed. That is the essence of a valet vehicle pick-up and delivery service.
Some dealerships charge a fee while others offer valet as a free courtesy service. There may be some form of service radius restrictions for this type of service that can vary from dealership to dealership. Some dealerships bring a loaner vehicle to the valet customer while others do not. Ultimately ​​the goal is to give customers the convenience of having their car fixed without leaving their couch.
According to Cox Automotive only about 10% of dealerships are offering some form of valet service in 2021. That means 90% of dealerships are at a competitive disadvantage.
Top 7 Reasons to Offer Valet Service:
Multiple research studies show that dealerships need a valet operation to meet customer's expectations and to remain competitive. Based on the finding of the 2021 Deloitte Global Automotive Consumer Study, 62% of consumers want a valet treatment from their dealership.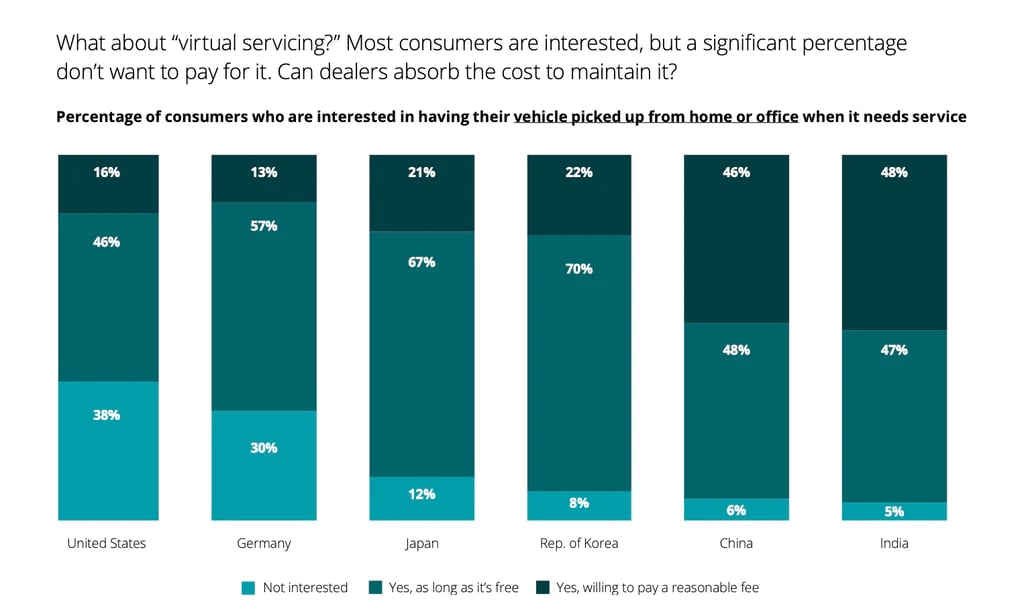 According to IMR's syndicated Delayed Vehicle Maintenance Tracking Study, 33% of car owners reported not being able to find a convenient time as the reason for delaying vehicle maintenance.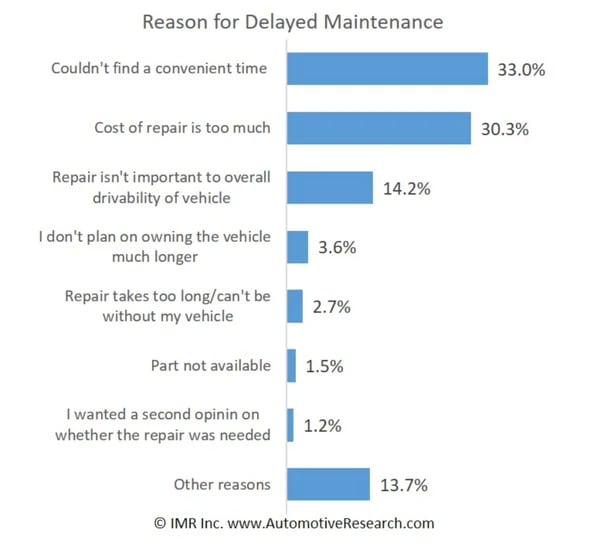 A survey done by Cox Automotives in 2020 also discovered that over 90% of consumers love the convenience of a home pick-up and drop-off but adoption of valet service by dealerships lags significantly behind customer expectations . The same survey found out that an overwhelming majority of customers expressed that valet service will be a key deciding factor for where to service their vehicles in the future and 47% of customers would even be willing to pay about $20 for such ​​concierge service.
A study by CDK Global Research showed dealerships rank below both independent and chain service providers when it comes to providing a convenient location. It is estimated that more than 70% of new-car purchasers take their service needs to a third-party mechanic because of convenience.
Dealerships can't easily relocate to a convenient location, but they can remove a major pain point for service customers by eliminating the need for customers to drive their car to and from the dealership when their vehicle needs service.
Doing business on the client's terms by saving customers' time and effort increases CSI score.

Scheduling pick-up and drop-offs throughout the day reduces the "mad rush" to service drives early in the day as fewer customers bring in their car before work which improves workflow in the shop.

Valet treatment leads to bigger-ticket repair orders

as average repair orders can be materially higher for valet customers compared to customers who drop off and pick up their vehicle themselves at the dealership.

An efficient pick-up and delivery operation can pandemic proof the service revenue by neutralizing the impacts of potential lockdowns.

Less customers physically visiting the dealership means less staff to physically attend to customers.

An efficient valet operation helps dealerships achieve a better management of loaner vehicles by scheduling pick-ups and deliveries.

Customers may have their car serviced more frequently if the service journey process is more convenient.
Stay Ahead of the Competition
Consumers are getting used to the idea of products and services delivered to their doorstep. Online shopping is nothing new, but when people start buying groceries online, it indicates that we are on the verge of a major shift in consumer behavior.
Automotive technology startups such as Vroom, Carvana, and Shift have capitalized on this mega-trend by creating a virtual marketplace where people can buy, sell or trade-in their car entirely online and have it delivered straight to their doorstep. The market capitalization of these 3 companies is over $50 billion as of late 2021 and the tagline of Vroom is: "Never go to a dealership again."
Aside from sales revenue, service revenue is also under threat. These days there are mushrooming of specialized mobile automotive businesses that are posing a major threat to dealerships. There are brake repair companies that do a full brake job in customer's driveway. Mobile glass repair companies bring the service to the customer's home . Mobile oil change businesses are also multiplying. Tire vendors have also recently entered the home delivery space.
Dealerships cannot compete with these disruptors on the basis of price because these are specialized vendors that have economies of scale in their field. Dealerships can only hope to compete with them on the basis of customer experience. By that we don't mean a shiny lounge area for the customer to sip on cappuccino and munching on donuts. We're talking about the next level of service experience and impressing the customer in a way that competition cannot with a valet service so the customer never leaves their home to do business with a dealership. The "wow" factor is second to none with this type of service.
In the market where competitors are offering valet service, you should as well to remain competitive. If no other dealership in your market is offering valet service, that might be a reason to start to set your dealership apart.
Pandemic Proof the Service Revenue
Due to the pandemic, the era of valet vehicle pickup and delivery is here. People want services delivered to them be it groceries, or vehicles. The genie is out of the bottle and delivery is here to stay. The pandemic could permanently change dealership service departments. As the pandemic surged people around the country were compelled to avoid face-to-face contact and that meant putting off bringing their cars in for service. Dealership service departments had to adapt and innovate as a result.
To reduce exposure to Covid-19 and to keep the service department running, dealerships started to adopt a new concept of valet home delivery that previously was only experimented with by few luxury car dealers such as Porsche. The concept is fairly straightforward: send someone to bring the car in for repair and deliver it back to the customer when the repair is done. In this scenario the customer doesn't physically visit the dealership to get their car fixed. That is an innovative solution with clear ramifications for customer satisfaction.
In March 2020 more than 2,800 Ford dealerships in the US and Canada began offering valet service. Lincoln would even bring to the customer's driveway or workplace a free loaner vehicle while the vehicle was being serviced. Volvo soon followed suit and started rolling out a valet program nationally. Jeep as of late 2021 is offering courtesy valet service to all higher-end jeep owners. Valet is a promising way to enhance customer satisfaction and loyalty.
What is a Valet Software and What are its
Benefits?
Dealerships that rely on paper clipboards to run their valet operations leave themselves susceptible to manual errors, increased administrative time, and lack of visibility which can create issues for both the dispatcher and the driver. Valet management software can help with the process of efficiently coordinating vehicle pick-up and delivery operations. Activities such as automating the scheduling trips and assigning them to available drivers, communicating trip status to customers, and tracking important metrics can be part of this process. Valet software custom designed for dealerships allows dealerships to manage and optimize these types of activities. Using a valet management system makes it easier for dealerships to manage and optimize all of the steps involved with getting a vehicle serviced without requiring the customer to physically visit the dealership.
Valet optimization systems help dealerships efficiently and consistently pick up or deliver customers' cars within the estimated time window promised to the customer. Such solutions allow dealerships to plan for multi-stop routes while taking into account factors such as driver availability and live traffic data, and so on. The goal is to eliminate the mistakes that occur when planning routes manually in order to lower operating costs and customer complaints.
Valet Software Feature Sets
Route optimization

Predictive ETAs

Status updates

Real-time tracking

Proof of delivery

Contactless signatures

Delivery metrics
How to Choose the Best Vehicle Pick-up and Delivery Software?
When choosing and investing in a valet software the ROI will essentially come from 5 factors:
How many trips on average will the software approach allow your valet drivers to complete per day?

This is by far the most important factor. Every software has its bells and whistles but at the end of day, the core of the ROI derives from the productivity of drivers.

What is the learning curve with the software and processes?

A poorly designed yet feature-packed software inevitably becomes harder to learn or teach. The simplicity of the software will contribute to the ROI in time saved in training and implementation.

How much time does it take to interact with core functionalities, mainly the task of creating a trip?

Most of the interaction of the user is around the creation of trips. How long it takes to put a trip into the system affects the ROI when it comes to staff productivity.

How user-friendly is the driver's App?

The driver turnover tends to be high in delivery operations of any kind. A driver's App that is simple helps lower the time it takes to train new drivers.

How flexible are the dispatching methods?

The mode of transportation for valet drivers are either shuttle, loaner, or Uber/Lyft. An optimized valet operation should use the combination of these 3 methods and the valet software that powers the operation must allow for such a level of flexibility.
The process that comes attached with a given software is critically important. Without taking these 4 factors into account a valet operation could end up materially more costly because of flawed processes.
5 Reasons for High Shuttle & Valet Driver Turnover
Shuttle and valet driver turnover is a challenge faced by many car dealerships. Driver turnover rates can be as high as 94% over the course of 10 months at most dealerships. Though this number is discouraging for dealership managers, there are effective ways to reduce shuttle and valet driver turnover. To reduce driver attrition, it is important to understand the source of the problem.
Since there is no single cause of driver turnover, there is no single solution. Geek economy, aging workforce, long working hours, comparatively low pay, stressful working conditions, limited career advancement opportunities, and lack of training contribute to the problem. Implementing a few simple strategies can make a big difference in your driver retention rates. A high driver turnover can bring a financial strain on a dealership, especially since high-paying managers have to spend more of their precious time on recruiting and training new drivers. By taking a systematic approach to improving driver satisfaction dealerships can increase driver retention to save time, money, and labor costs.
Increase in demand: The gap between the number of drivers and the demand is widening. The influx of online retailers presents high demand for delivery drivers. Ride-hailing companies such as Uber and Lyft and delivery platforms such as Doordash have created a major driver shortage. While traditional driver jobs come with strict hours and rigid schedules with these platforms drivers can decide when and how often they want to drive. Drivers can set their own schedules and have the flexibility to work whenever they choose. These platforms invest significantly to market themselves as an alternative to full-time driver jobs, part-time driver jobs, or other part-time gigs, temp jobs, or seasonal employment as a way to supplement one's income. Driving with Uber offers a flexible earning opportunity. Offering drivers the ability to set their own schedule to make work fit into their lives, not the other way around is a very compelling proposition even if it could mean earning slightly less.
Drop in supply: Driver turnover is an indicator of a broader problem in the industry. The working-age population (persons aged 15 to 64) has never been older. Approximately 22% of this population is close to retirement, that is, aged 55 to 64. This proportion represents an all-time high in North America. The large baby boom generation (born between 1946 and 1965) started turning 65 in 2011 and are exiting the workforce rapidly. In the midst of high driver job vacancies and historically low unemployment, we are facing record retirements from an aging labor force. Aging workforce, people attending online courses to upgrade their skills. Furthermore, the rise of online learning is further contributing to driver shortage as younger people are making a choice to invest in upgrading their skills at minimal cost.
Wages: Dealership managers will often pay to hire repeatedly rather than raising wages for current drivers. To attract and retain the best drivers, compensation must be not just in their salary but also with health insurance, retirement savings plans, and paid vacation days. Drivers are the main assets in dealership valet and shuttle operation and so it's worth investing in them in order to keep them. The direct and indirect cost of recruiting a driver can add up very quickly given the high driver turnover rate.
Confusing job description: Drivers just want to drive. Looking at a typical job description for a valet or shuttle driver for dealerships on popular recruitment platforms shows that expectations for drivers is way beyond just driving. This can eventually cause drivers to feel frustrated and increase their chances of leaving. Paying drivers more is not going to sustainably solve the problem if they hate their job. A good job description that would attract the right candidate should be short and concise to help drivers know what is expected of them:

Plan, organize, and schedule daily transportation route to meet the needs of the customers and dealership
Transport customers to and from the dealership
Transport customer vehicles to different locations
Transport vehicles to and from the drive-thru

Stressful working environment: Paper-based processes for dispatching drivers to jobs locations are obsolete, inefficient, and stressful. It increases risk, wastes time, and leads to job dissatisfaction. Paper requires manual entry, increasing the risk of human error. Illegible handwriting reduces productivity which results in lost productivity, and increasingly higher operating costs. Lost, damaged or misplaced documents result in lost data, privacy violations. Manual processing of paper-based forms is a time-consuming and error-prone process which can lead to lower service quality. An antiquated paper-based system makes the company become less attractive to younger employees and raises driver turnover rates. Trips are not sequenced optimally by drivers which leads to delays and unhappy customers impact customers who would put the blame on the driver. Handling paper leads to unsafe driving which increases customer complaints. Cumbersome paper-based processes frustrate drivers and increase driver turnover.
Digitize your Valet and Shuttle Processes to Increase Driver Satisfaction
Software and improved technology can create a connection between a dispatcher, driver and the customer. Implement a user-friendly technology such as HopDrop valet and shuttle management software to help your drivers complete their tasks without a hassle. A dispatching software made specifically for car dealerships can ensure dispatchers, drivers, and customers are in sync by automating a lot of mundane tasks.
Reward responsible drivers with bonuses. By providing regular feedback, both positive and constructive, in a timely manner you can help your drivers find areas that they need to improve upon. HopDrop collects feedback and rating from your customer at the end of each trip and turns all that data into meaningful analytics so you can reward high-performing drivers and flag drivers that need further coaching. In order to improve your drivers need to know how they're doing.
In order to be successful, your valet & shuttle drivers need the right tools. This includes things like implementing a transportation management system such as HopDrop that will automate a lot of the tedious tasks that drivers need to perform every day.